On August 3, mom Jordan Anchondo and dad Andre Anchondo died while shielding their 2-month-old son, Paul, during the mass shooting that took place in an El Paso, Texas Walmart.
As Dearly previously reported, the couple was shopping at Walmart with their young son after dropping their oldest children, 5-year-old Skylin, off at cheer practice.
When the shooting began, Jordan was holding Paul as the shooter aimed his gun at her. Andre then jumped between his wife and the gun. Jordan's mom, Misti, told CNN:
"The shooter shot Andre, and the bullets went through Andre and hit Jordan."
Paul miraculously survived.
Now Jordan's family is opening up about the moment they had to tell Jordan's oldest biological daughter and Andre's stepdaughter what happened to her parents.
While talking with CNN, Misti said she told Skylin about Jordan's passing first, before they received confirmation that Andre had died as well. But Skylin questioned if the man she called her dad was dead as well.
And when she learned that both of her parents were no longer alive, she asked an even bigger question with tears in her eyes:
"Is he going to come and shoot me?"
Now, as Jordan's sister, Leta, told CNN, every time she asks her young niece to stay close, she'll say:
"She's like 'Is it because of the bad guy, is he going to come too?' It's sad because she just turned 5. For a 5-year-old to have to think that already is inhumane."
But while every member of their family struggles to get through this, Misti says they are keeping love and forgiveness at the center of their journey.
Misti says they have already found a way to forgive the 20-year-old man responsible for taking Jordan's, Andre's, and 20 others' lives:
"We forgive him. We honestly forgive him. We pray for him. We hope that he finds God because God teaches you to be loving."
Jordan and Andre have not yet to been laid to rest. However, a GoFundme page set up by Jordan's aunt is raising money to help with the costs of the ceremonies.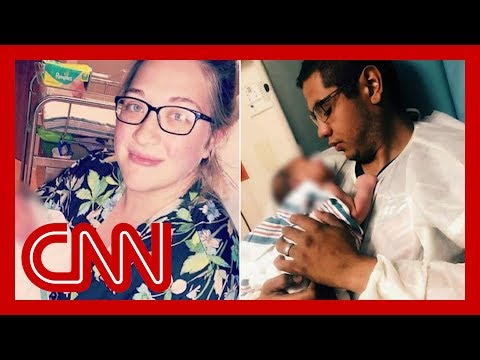 source:https://dearly.com/